Attention App Developers! See my 1st Xamarin  blog post!
http://blog.xamarin.com/tom-hanks-vintage-typewriter-inspired-hanx-writer-app/
I interviewed developer Jonathan Peppers of Hitcents about his Tom Hanks inspired app called Hanx Writer.   How did Tom Hanks inspire this app? Read the blog to find out! I think you will enjoy this post as it provides great info on how this app was built using the Xamarin Platform. He includes a wealth of knowledge including which API's he used when he built this app. Enjoy and  by all means please share!
Please tweet w #hanxwriter   and download the Hanx Writer iPad app which was just released today!
Screen shot from the new Hanx app just released today!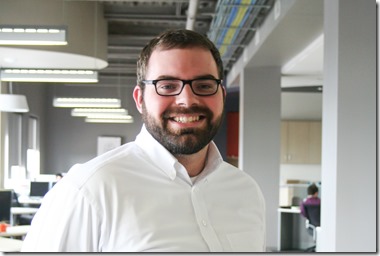 Jonathan Peppers, Senior Application developer.